The ADC celebrates our 7th Annual Dessert Crawl in 2012 with nearly two dozen restaurants participating. A sweet stroll through the neighborhood, the Dessert Crawl gives participants the chance to samples tasty treats along one of three different routes. Tickets for the event are on sale now and available on Brown Paper Tickets.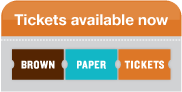 The list of locations and treats includes:
Ann Sather - Cinnamon Rolls
Big Jones - Sweet potato and chocolate pot de creme
Fireside - New Orleans bread pudding with wild cherry mousse
George's Ice Cream - assorted bars, pastries and ice cream
First Slice - Apple struesel bites
Hamburger Mary's - deep friend twinkies with raspberry saice or deep friend PB&J sammies
Piatto Pronto - Italian cookies
JB's Deli - Bananna bread and lemon squares
Kopi - Cinnamon raison ruggalach
Koval Distillery
M Henry - Chocolate dipped brownies and assorted sweets
My Private Chef - Chilled chocolate soup
Noodle Zone - Thai sweet banana
Pauline's - Apple cranberry stuffed french bread pudding and ice cream
Potbelly - Assorted cookies
Ranalli's - Assorted cheesecake
Salted Caramel - Bourbon Carmel Popcorn
Svea - Swedish Rice Pudding
Swedish Bakery - Selection of cookies
Terry's Toffee - Selection of gourmet toffees
Uptown Soda Bread Co. - Sweet soda breads with dipping sauce
Urban Orchard - Gelato and cookies
Vincent - Vanilla Panna Cotta
Taste of Lebanon - Baklava
Johnny Brown Bag - Mini cannoli
Starbucks - Apple Pie
Edgewater Lounge - Homemade brownies
Andies Restaurant - Pomegranate cheesecake
A special thank you to our event sponsors Spex and Pauline's Restaurant for helping to make the event possible!